A Brief History
Tall Tails Training was conceptualized by Robyn Achey & Bill Gorton in 1992. We began our education process, developed our philosophy and programs and formally opened in 1995. Our goal is to help people learn to have quality relationships with their dogs beyond the idea of "old school" obedience training. Since then, we have educated people and have trained and rehabilitated thousands of dogs across 9 states and 3 continents.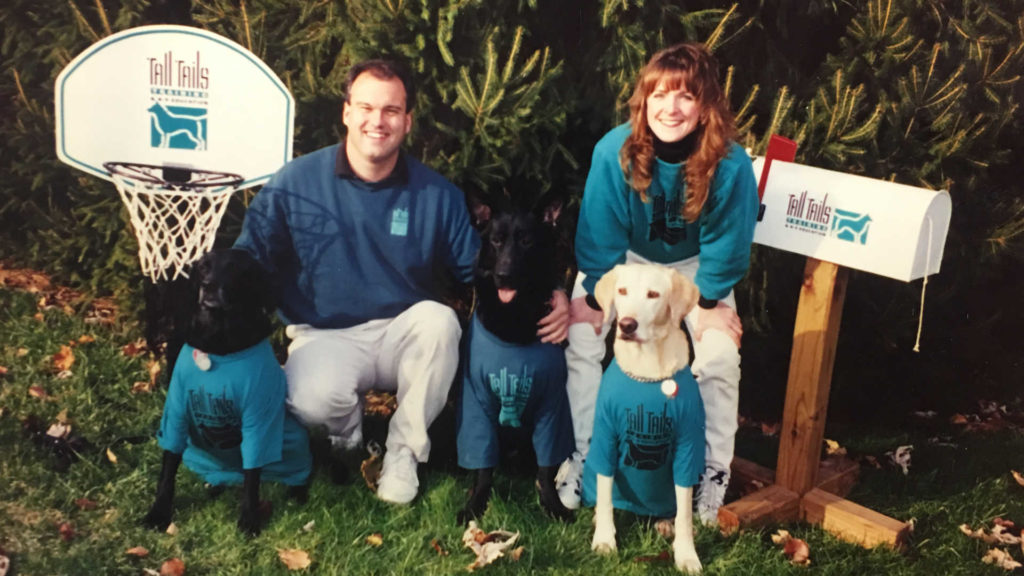 Then we were a training business… but our dream was to have the ability to serve the community on a larger scale through boarding as well as training. In 2006, we had the privilege of buying and residing on the beautiful and peaceful Sunset Farm, a 58-acre property with rolling hills, sprawling fields and tree-lined beauty upon which to create our warm and inviting pet resort.
Our staff includes only the finest in kind and dedicated people who are animal lovers (as well as "people persons"!) just as ourselves. We are happy to do anything to provide the highest level of care for the animals as well as the highest in a personable and cheery experience for the families who become part of the Tall Tails Family!
Robyn Achey
Bill Gorton
Mary Lambert
Tall Tails Team