Evaluation
To decide upon a program, we first do an in-home evaluation of the dog, goals of the family and environmental influences on the situation. We talk about current behaviors, the origins of those behaviors as well as the course of action to achieve the desired goals. The family education begins here!
Residence Training Program
An AMAZING training experience is for EVERY DOG!
"Whether you have a problem dog or a complete sweetie-pie, this program gives your dog the best obedience and lifestyle skills to become his or her best self… and your best companion!"
This program trains both the dog and the family since the overall success of ANY training program depends upon how well your dog understands you and their role in your home!
In the first part of the program, your dog receives 2 weeks of professional obedience training. During this training period, your dog stays at our modern facility and receives daily training, exercise and plenty of TLC. This training is done in a positive, cooperation-building style with the utmost respect for your dog, his personality and individual needs.
In the second part of the program, the owner and dog are reunited and the owner now receives an education regarding training practice and real life application of commands to help the dog learn what's expected at home and in their life. This program includes in-home instruction regarding training techniques, everyday use & manners, training lessons in other social environments and group distraction lessons.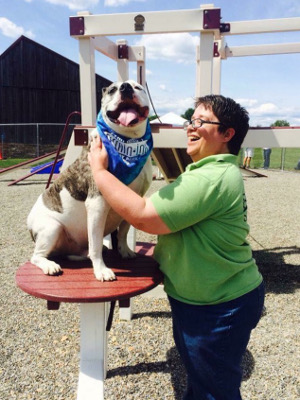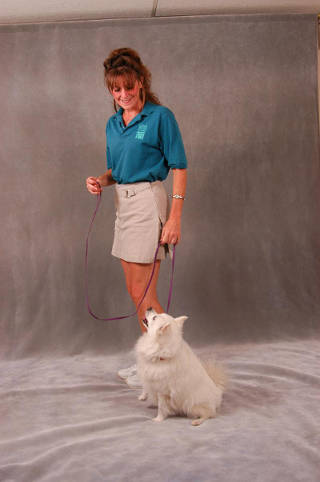 This program consists of:
2 weeks of residence training for the dog
5 private lessons
5 group distraction/socialization classes
This program creates an exciting relationship building experience!
It ensures success for the family who wants the clarity of professional training coupled with their own transformative education, those whose schedules would inhibit consistent teaching but could accommodate follow-through, or for the dog who has special behavioral needs.
We specialize in behavioral problem solving as well as rescue dog rehabilitation.